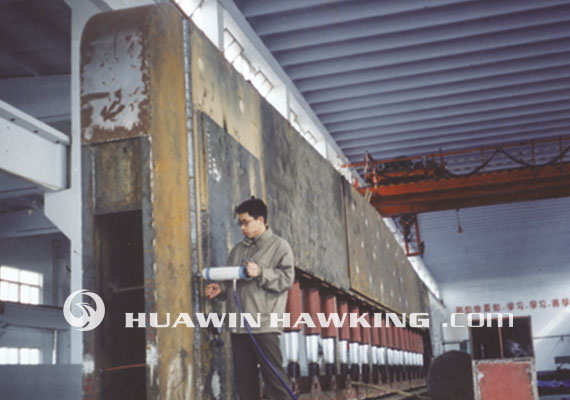 Residual stress in the production of metal cutting and Analysis (a)
American Association for the Study of metal cutting in 1964 by M. Filed and J. Kahles first two experts in the industry made ​​in metal cutting "surface integrity" concept, which refers to the control of the processing methods due to the impact of lead to the finished surface of the state or performance without any damage, or even enhance the results. It is from the processing state of the metal surface geometry and surface texture materials, disturbed areas of physics, chemistry, mechanical properties of two ways to evaluate and control the surface quality.
Processing of the metal surface residual stress of size, orientation and distribution of surface integrity is an important indicator of assessment, in addition, the integrity of the surface morphology evaluation as well (including surface roughness, surface waviness and texture ), surface defects (including macro-cracks, scars, corrosion), microstructure (including micro-cracks, grain size, intergranular corrosion) and other engineering properties of the surface. Here, I briefly touch on the surface of metal cutting and types of residual stress generated.
Machining process is a complex process, affected by many factors (see below for milling, for example) the resulting complex stress, resulting in the quality of the workpiece can not be guaranteed, and even distortion.
Machining the workpiece surface layer of tissue changes in the surface and the substrate material and the junction will have a balance between the elastic stress, the stress that is, the surface layer of residual stress. It produces three main reasons:
◇ cold plastic deformation
◇ hot plastic deformation
◇ local microstructure changes
After cutting the actual surface layer of residual stress is the combined result of three reasons. Cold plastic deformation dominates, the surface layer will have a residual compressive stress; when the thermoplastic deformation dominates, the surface layer will have a residual tensile stress. In the next section will detail the substance of these three causes residual stresses and their respective types.